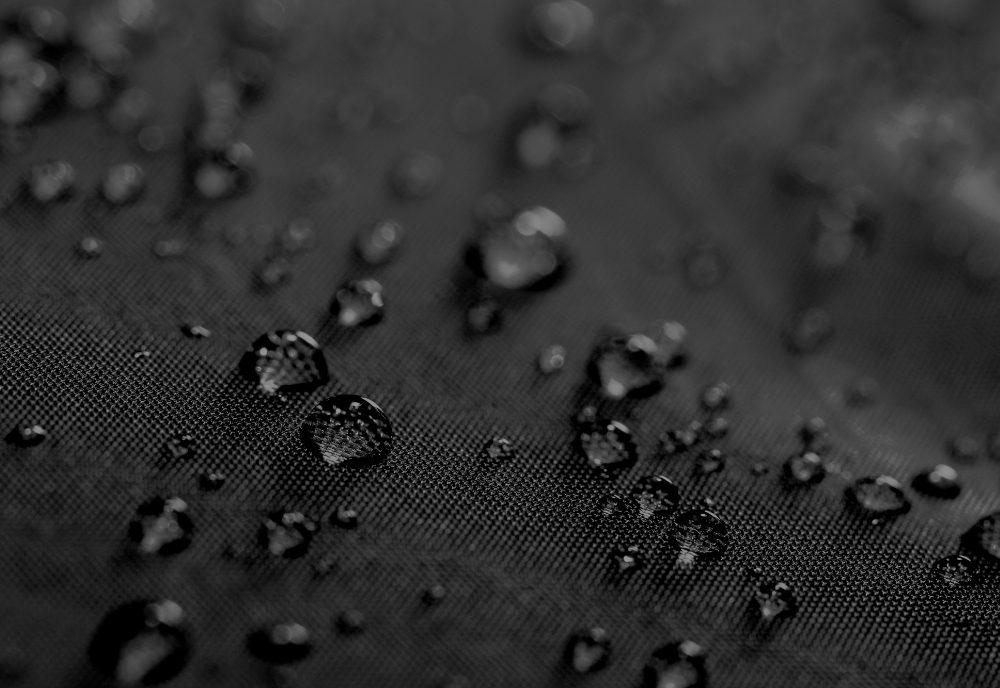 ---
This website is proudly operated and maintained by ThermaTech Limited. We would like to draw your attention to these terms and conditions which apply whenever you purchase goods from us online. Please read them carefully before you proceed with your purchase because they explain important information about the basis upon which ThermaTech will sell goods to you, and the use of this website. Any purchases made are done so on the understanding that you have read, and are bound by these Terms and Conditions.
1 HOW THESE TERMS AND CONDITIONS APPLY
1.1 Access to and use of this website and the products available through this website are subject to the following terms and conditions. By using the website, you are agreeing to all of the Terms and Conditions as stated at the time of use. We may amend the Terms and Conditions from time to time, and you are advised to check them regularly for any changes which we make. Your continued use of or access to the website following the posting of any changes constitutes acceptance of those changes.
Access to this website is permitted on a temporary basis, and we reserve the right to withdraw or amend the services without notice. On occasion, we may restrict access to some parts or all of this website, and we will not be held liable for this restricted access, or if for any reason the website is unavailable for any period of time.
1.2 When you use the website, we may gather Personal Information ("Personal Information") about you and your visit to our website. Information about this can be found in our Privacy Policy which forms part of these Terms and Conditions of use. Together the Privacy Policy and Terms and Conditions govern the relationship between ThermaTech and users of the website and form the contract between both parties.
1.3 The online shop section of this website is intended for people who are consumers. The website is designed to comply with New Zealand law. You may be viewing the website in a market in which we do not commonly sell our goods and we cannot be held responsible for non-compliance with any local advertising or other laws in relation to this website or its contents. We may restrict access to some parts of the website to users who have registered with us.
1.4 Links to other websites or organisations not operated by ThermaTech may appear on our website ("Linked Sites"). We do not necessarily endorse the products presented in the other websites, nor are we responsible for any message stated, or the accuracy of the information contained within the website. ThermaTech has no control over the Linked Sites and cannot be held responsible for the content or availability of those websites, or for any loss or damage that may arise from your use of them. Your use of the Linked Sites will be subject to the terms of use and service contained within each such site.
Linking to our website from other websites remains at the sole discretion of ThermaTech and we reserve the right to require the cessation of providing links to our website at any time. You may link to our home page, provided you do so in a way that is fair and legal and does not damage our reputation or take advantage of it, but you must not establish a link in such a way as to suggest any form of association, approval or endorsement on our part where none exists. You must not establish a link from any website that is not owned by you.
1.5 ThermaTech reserves the right to use any information which is uploaded to the website by users of the website as we decide and we may also disclose that information to a third party. For further information regarding disclosure of information, see our Privacy Policy.
1.6 The copyright and other intellectual property ownership rights in this website and its contents (including design, text, logos, trade names, graphics, software and any other material) are owned by ThermaTech. You must not yourself or allow anyone else to publish, copy, distribute or modify any of the content of this website. Anyone may view this website and print pages from it for personal use only, for browsing our products and placing an order with us. Any other use is strictly prohibited without our prior written consent. It is expressly forbidden to make any copy or copies of any material included on the website for any business related use whatsoever. It is also not permitted in any way to copy, reproduce or use any trademarks, logos or brand names which appear on the website.
2 TERMS OF SALE
The website displays goods advertised for sale and provides information about them. By advertising goods on the website, ThermaTech is inviting you to place an order with us. If you place an order ThermaTech is not obliged to accept that order and the contract between us will only be formed if and when we accept your order. You may include any number of items within a single order, subject to any restrictions set out in these terms. Each order placed by you will form a separate contract between us. We reserve the right to refuse to supply goods to any person. Any terms and conditions appearing or referred to in the order or otherwise stipulated by you shall have no effect. Any variation of the contract must be confirmed in writing by ThermaTech.
By purchasing products from Thermatech Limited on the ThermaTech website, ("ThermaTech", "we", "us", "our") or using this website, the purchaser (the "Customer", "you", "your"), agrees to the following terms and conditions of sale (the "Terms"). All orders are subject to availability and confirmation of the order and price of the goods. In addition to purchasing the products shown on line, you can also find, touch, feel, try on and purchase our products at a stockist near you.
2.1 Consumer Protection and other legislation. The provisions of the Consumer Guarantees Act 1993 and any mandatory legislation that legally applies will apply to any purchases made through this website. Any dispute or claim shall be subject to the exclusive jurisdiction of the New Zealand courts.
2.2 Liability. The material displayed on this Website is provided without any guarantees, conditions or warranties as to its accuracy. Unless expressly stated to the contrary to the fullest extent permitted by law, ThermaTech and its suppliers, content providers and advertisers hereby expressly exclude all conditions, warranties and other terms which might otherwise be implied by statute, common law or the law of equity and shall not be liable for any damages whatsoever, including but without limitation to any direct, indirect, special, consequential, punitive or incidental damages, or damages for loss of use, profits, data or other intangibles, damage to goodwill or reputation, or the cost of procurement of substitute goods and services, arising out of or related to the use, inability to use, performance or failures of this Website or the Linked Sites and any materials posted thereon, irrespective of whether such damages were foreseeable or arise in contract, tort, equity, restitution, by statute, at common law or otherwise. This does not affect ThermaTech's liability for death or personal injury arising from its negligence, nor for fraudulent misrepresentation, misrepresentation as to a fundamental matter or any other liability which cannot be excluded or limited under applicable law.
2.3 Address. If a product is found to be mis-addressed by ThermaTech, the costs associated with the re-delivery, replacement or refunding of the product will stand with us. If the Customer is found to have given an incorrect or insufficient address, then we will not refund or resend the product and all responsibility for correcting delivery will be borne by the Customer.
2.4 Incorrect Bank Account Number. ThermaTech may give the customer the choice to pay for products through bank transfer. If the Customer credits money to the incorrect bank account number, and the correct number was provided to the Customer by ThermaTech, then we will not accept any responsibility and goods will not be dispatched by us until payment has been received in full.
2.5 Prices, Payment and Title. All prices shown are inclusive of GST, and are shown in NZ Dollars (NZD). Delivery of goods incur an additional cost, and will be displayed in the Total Cost.
Please check your shopping cart and the order confirmation to ensure that your order includes the items, quantities, colours and sizes or other variations that you intended to order. If you realise there is a mistake in your order, please contact us immediately so that we can take corrective measures to ensure that the right order is dispatched. Please contact us before returning any product.
Our available payment methods will be presented at the time of purchase. In order to purchase from ThermaTech, you must be over 18 years of age, and possess a valid credit or debit card issued by a bank acceptable to us. When placing an order you undertake that all details you provide to us are true and accurate, that you are an authorised user of the card used to place the order, and that there are sufficient funds to cover the cost of the goods. ThermaTech retains title for the products purchased until payment is received in full.
All credit and charge card holders are subject to validation and security checks as well as authorisation by the card issuer and any additional terms imposed by the issuer. If the issuer does not authorise payment, we will not accept your order and will not be liable for any delay or non-delivery. Full payment must be received before the goods will be dispatched.
Advertised prices may fluctuate and may be subject to changes on overseas exchange rates. If we have insufficient stock of goods, we will notify you and your credit or debit card transaction will be cancelled and you will not be charged. We will do this as soon as possible and no later than 30 (thirty) days from the order being placed. ThermaTech will not be responsible for any compensation if goods which you order are not available for any reason.
ThermaTech reserves the right to validate the names, address and other details supplied by you against commercially available records (including Electoral Roll data and credit reference services). We may also use third parties to do this. Information which you provide to us may be disclosed to a registered credit reference agency which may keep a record of the information. By placing an order with us you agree to such checks. These measures are taken to protect you and to ensure that your online shopping experience with us is as secure as possible.
2.6 Pricing errors. Although we do our best to ensure prices, details and descriptions stated on this website are accurate, errors may occur. Where a pricing error occurs (subject to applicable law that cannot be excluded), we will not be bound by the incorrect pricing stated, and reserve the right to cancel your purchase. If we discover an error in the price of the goods ordered we will inform you as soon as possible, and provide you with the opportunity to reconfirm your order at the correct price or alternatively, to cancel it. If we are unable to contact you, we will consider the order cancelled. We reserve the right to refuse to fill any orders that you may place that contain errors or inaccuracies, including inaccuracies or out of date information.
2.7 Returns and Refunds. If you receive goods that are the same as the items included in the order confirmation but are different to what you intended to order or they do not fit, we will exchange them for you or provide you with a credit. Please note we will not reimburse you for your shipping charges in returning goods to us. We will provide a credit or deliver immediately once we receive the original items.
Please ensure any returned items are returned to us within 10 working days of the date when you received the goods. Returned goods must be received in their original condition with packaging and all tags and labels must still be intact. Please note that no customer damaged or worn good will be accepted by ThermaTech for exchange or credit.
In the unlikely event that there is a fault with good received, please contact us in the first instance for further information regarding the returns process and we will endeavour to send a replacement or give you a credit. The credit will include the cost of return postage to send the goods back to us.
All returned goods should be sent to:
ThermaTech,
250b Annex Road,
Middleton,
Christchurch, 8024
NZ
Goods we supply are deemed to be of satisfactory quality and are fit for the purpose for which goods of that nature are commonly supplied.
If you return goods to us for one of the reasons outlined above we will inspect the goods and either replace them or issue your with a credit if it is determined that the returned goods are reasonably accepted by us as defective or faulty or which are otherwise not in accordance with the Contract.
If you return goods to us because you believe they are faulty we ask that you return the goods to us using recorded delivery, available at any NZ Post outlet so that you have proof of posting. Sorry, but we cannot be responsible for goods that are lost or damaged in the post.
We will comply with our obligations under the Consumer Guarantees Act or any other applicable consumer protection legislation that cannot be excluded. Subject to any such applicable laws, refunds or replacement products or services will be given at the discretion of company management.
2.8 Security. We use all reasonable endeavours to ensure this website, and any transactions conducted on it, are secure. However you acknowledge that the security of information and payments transmitted via the Internet can never be entirely secure or error free. We will not be liable for any damages suffered due to failure, delay, interception or manipulation of electronic communications by third parties on any computer programmes (e.g. those used for transmission of viruses). No credit card details are held on this site, all payment transactions are handled by DPS hosted gateway.
2.9 Special Offers & Reward Voucher. Special deals and rewards on this site are only valid for so long as they are displayed, unless expressly stated otherwise. We may offer promotional discount codes to specific purchases made through this website. Reward Vouchers may be issued at an event where ThermaTech is a sponsor. These Rewards are valid for the period specified, and can only be redeemed online.
Offers and promotions on the website are subject to availability and we may change or withdraw them at any time and without notice. Nothing shall oblige us to maintain offers or promotions for any period. Additional terms may apply, details of which will be displayed.
The conditions relevant to the Special Offers and Reward Vouchers will be specified at the time of issue. All ThermaTech promotions, competitions and Reward Vouchers will be subject to the following terms and conditions:
Discounts are off RRP. No further discounts apply. Special prices are not to be used in conjunction with any other offer
Only one Reward Voucher can be used per order. A Reward Voucher must be used at the time of placing the order.
Some products may be excluded from the promotion or special offer. You will be advised at the time of placing your order if the code or discount will not apply.
If you use the discount code or special offer which we consider abuses the spirit in which the promotional code or discount was issued, we will exercise our right to cancel or withdraw the code at any time, without prior notice.
2.10 Online Gift Vouchers and Online Reward Vouchers. Online Gift Vouchers and Online Reward Vouchers are redeemable ONLY at www.thermatech.com. Reward vouchers will be valid for six months from the date of the event at which they were earned, and will then expire. Gift vouchers are valid for one year from the time they are issued, after which the voucher and credit will expire. Any credit remaining after the expiry of the gift voucher or Reward Voucher is non-refundable. All Gift Vouchers and Reward Vouchers will be validated before they are redeemed. We reserve the right to withdraw the Voucher and cancel the corresponding order.
2.11 Cancelling Orders. ThermaTech reserves the right to cancel orders for any reason or to cancel the purchase agreement after order confirmation, including (without limitation) where we believe the order is fraudulent or constitute a mis-use of a promotional or marketing activity or where an error has occurred including but not limited to errors relating to pricing. If we do cancel your order or purchase agreement, we accept no liability for any resulting damages or costs suffered by you, however we will refund the purchase price to you (where it has already been paid).
2.12 Overseas Delivery Address. Products delivered to some destinations outside of NZ may be subject to taxes, fees, levies or other charges, imposed by local legislation. If your order ships to a delivery address outside New Zealand, no New Zealand GST will be charged. For orders shipped outside of New Zealand the customer is the importer and is therefore responsible for all customs import duties and sales tax charges. These charges vary in each country and are outside of our control. Contact your local customs office for more information on what import duties or sales taxes may be imposed.
2.13 Delivery. Goods will be dispatched within two days of confirmation of payment, and will be delivered to the address provided, by a reliable NZ courier company. Tracking information will be made available. Delivery to a NZ address is estimated to be 1 – 2 working days. Estimated delivery times for a NZ rural delivery address is 5 – 6 days depending on location. Please note that if the order is received when the office is closed, or over statutory holidays, delivery times may be exteded. You will be notified of any unexpected delays.
2.14 Delivery Estimates. ThermaTech makes every effort practical to ensure that delivery timeframes given are accurate. However the delivery times stated for products on this site assume that the stock availability information provided by our suppliers is accurate and that delivery times are not adversely affected by unforeseen events. We will try to replenish low stock levels as soon as possible although we will not be obliged to do so. If you order more than one product, we do not guarantee that all goods will be delivered to you in one delivery and we reserve the right to deliver in instalments. The delivery method which we use may vary depending on the nature and number of the goods, and the location to which the goods are being delivered. We shall select what we think is the most appropriate delivery method. By placing an order, you agree not to hold ThermaTech liable for any loss or damage directly or indirectly arising out of or in connection with any delay or failure to deliver within the estimated time frame.
2.15 Communications. By creating an account with ThermaTech you consent to receiving electronic communications from us. These communications will include: account status updates, order status updates, promotional and marketing materials, and other information relating to the service. Your personal details will not be made available to any third party. For more information please see our Privacy Policy.
Disclaimer
ThermaTech would like to welcome you to this website, we have worked hard to make it as user-friendly and informative as possible. When viewing the pages of this website, you acknowledge that you have read and accepted the following disclaimer.

The information on this website is provided "as is" and for general information only. ThermaTech has provided this information for the benefit of users in good faith and with reasonable care. However, errors and omissions in this website and the information on it may occur from time to time and ThermaTech does not guarantee that the website will always operate or be error free.
ThermaTech will not be in any way responsible to you for a failure to sell goods which you wish to buy or otherwise for a failure to comply with our obligations under the Contract or any costs or liabilities which you incur as a result of any circumstances beyond our reasonable control including but not limited to any act of God, flood, fire, trade dispute, lack of third party materials or services or terrorist acts.
The contract between us is binding. You may not transfer or assign your rights or obligations to another person without our express agreement. We may transfer or assign our rights and obligations under the contract or appoint third parties to assist us in performing our obligations at any time provided that this will not reduce our obligations to you.
If any clause of this contract is found in any way to be void by a Court or other competent authority then all other clauses of the contract will continue to apply.
This contract is subject to New Zealand law and both we and you agree that any dispute arising under or connected to it will be decided by the New Zealand courts.
No changes to the contract will be binding unless both parties agree to them in writing. We may amend these terms at any time and without notice to you. Any change will take effect immediately after being posted on the website and will be deemed to be accepted by any person who uses the website. Where you have already placed an order which we have accepted, the contract will remain subject to the version of the terms which were in place at the time your order was placed.

Accordingly, to the maximum extent permitted by law, ThermaTech does not accept any liability for the use of or inability to use this site, or for any loss or damage which may directly or indirectly result from any opinion, information, advice, representation or omission contained on this web site.